A randomized, placebo-controlled, double-blind study to evaluate safety and dose dependent clinical efficacy of APO-2 at three different doses in patients with diabetic foot ulcer
+43 664 212 05 57
info(at)aposcience.com
What is the clinical study about – what is being investigated?
This clinical trial is a scientific study of patients with diabetic foot ulcers. The study drug used in this clinical trial is called APO-2 and is in clinical development as a drug for external use and has not yet been approved.
APO-2 is being investigated for the treatment of wound healing disorders in skin wounds. The aim of the study is to prove that a new drug (gel) is well tolerated for the treatment of poorly healing, diabetic foot wounds. One possible benefit of the new drug is faster and more permanent wound closure.
Since this is a placebo-controlled study, it is possible that instead of the drug, you will also receive a gel without novel active ingredients. In any case, however, you will receive intensive treatment of your wound by experienced doctors.
What are the requirements for my participation in the clinical study?
diabetic wound on the foot (Wagner grade I-II), which has existed for more than 4 weeks but less than 3 years, of a size between 0.8 cm2 und 8 cm2
Age18 – 80 years
excluded are patients on dialysis, with severe cardiovascular or malignant diseases (among other)
Treatment course
Initial examination and treatment by medical staff including blood sampling and urinalysis, possibly prescribing pressure-relieving measures.
Observation of the wound: 2 to 4 weeks, then further examination including neurological tests on the tactile sensation of the foot, followed by random assignment to one of four groups: 75 % of the participants receive the study drug (in one of three different concentrations), 25 % receive a placebo preparation that does not contain any active substances. In any case, you will receive professional wound care with close-knit check-ups and dressing changes.
Treatment period: 3 treatments per week, 4 weeks (application of the gel and wound care at the center)
Follow-up treatment: 3 check-ups after 2 weeks, 4 weeks, and 3 months after the end of active treatment
It is necessary to come to the study center on the scheduled dates. The drug cannot be taken home.
If we have piqued your interest please contact the study center in your area or ask yout treating dictor.
You are also welcome to contact the listed study centers by phone.
You can also find further information at:
https://www.clinicaltrials.gov/ct2/show/NCT04277598
https://trialsjournal.biomedcentral.com/articles/10.1186/s13063-020-04948-1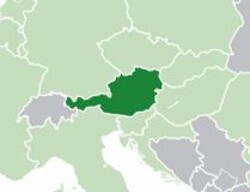 WIEN
Wiener Gesundheitsverbund Klinik Hietzing
3. Medizinische Abteilung mit Stoffwechselerkrankungen und Nephrologie, Pavillon 5A
Prim. Univ.Prof. Dr. Stulnig
Wolkersbergenstraße 1
1130 Wien
Tel: 01/801 10/2342 (Sekretariat)
---
LINZ
Kepler Universitätsklinikum GmbH
Klinik für Dermatologie und Venerologie
Prim. PD DDr. Hötzenecker
Krankenhausstr. 9, 4021 Linz
Tel: 05/768 083/4100
Tel: 05/768 083/78227
KLAGENFURT
Allgemeines öffentliches Krankenhaus der Elisabethinen Klagenfurt
Abteilung für Chirurgie
Oberärztin Dr. Christiane Dreschl
Völkermarkter Straße 15-19
9020 Klagenfurt am Wörthersee
Tel: 0463/5830/306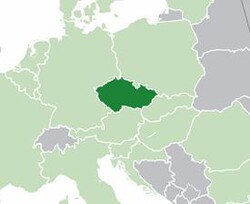 BRNO
Fakultní nemocnice u sv. Anny v Brně
diabetologické a edukační centrum, II. interní klinika
MUDr. Jana Pecova
Pekařská 664/53
656 91 Brno
T: 0543/182/427
---
ÚSTÍ NAD LABEM
Krajská zdravotní, a.s – Masarykova nemocnice v Ústí nad Labem, o.z.
MUDr. Martin Sauer
Sociální péče 3316/12A
401 13 Ústí nad Labem
0732/808/838
PRAHA
Ústřední vojenská nemocnice – Vojenská fakultní nemocnice Praha
Diabetologické centrum
MUDr. Johana Venerová
U Vojenské nemocnice 1200
169 02 Praha 6
T: 0603/351/954
---
PRAHA
Fakultní nemocnice Královské Vinohrady
Podiatrická ambulance
MUDr. Elena Šilhová
Šrobárová 1150/50
100 34 Praha 10
T: 0602/456/481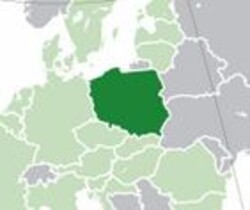 WARSZAWA
PODOS Przychodnia Lekarsko-Podologiczna
Arkadiusz Krakowiecki, MD, PhD
Ludwika Narbutta 46/48
02-541 Warszawa
T: +48 22 462 34 96
---
WROCLAW
Pracownia Badan Klinicznych Salus
Maciej Rabczynski, MD
Ul. Kukuczki 5/3
50-570 Wroclaw
T: +48 607 424 301
ŁÓDZ
Mikomed sp. z.o.o. (NZOZ MIKOMED)
Jacek Mikosinski, MD, PhD
ul. Plugowa 51/53
94-238 Łódź
T: +48 600 919 797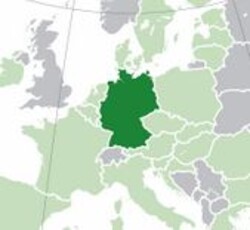 If the efficacy of the new drug can be proven in the course of the study, an important step for a progress in the treatment of difficult to cure diabetic foot ulcers has been made! Participating in this study can help bringing a drug onto the market that will not only help yourself, but also many other people affected!